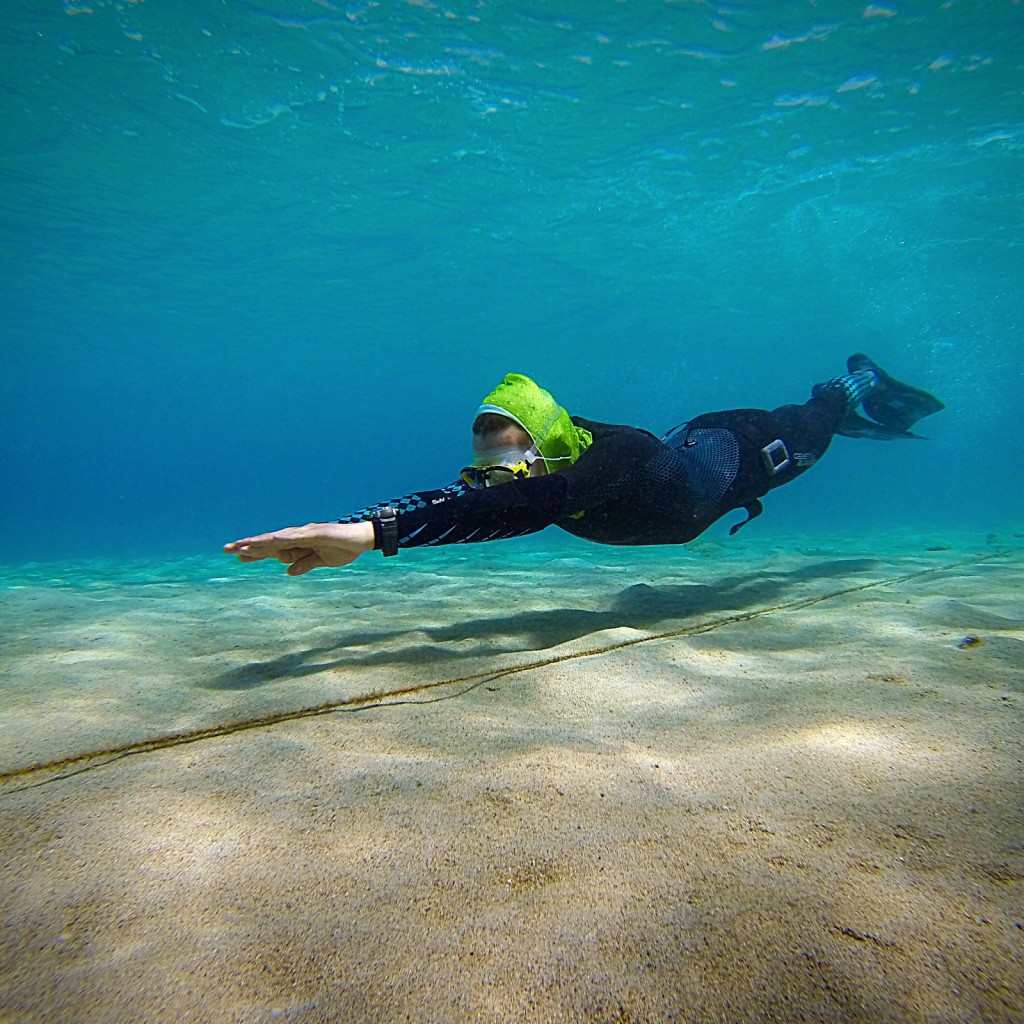 Pool Sessions
This Course include 2 pool sessions, and yoga / pranayama practices. Pranayama and yoga exercises are fundamentals to improve your breathing performance, relaxation skills and adaptation to new depths. The safety procedures and buddy system will be practiced as well.
Training Tables: you will perform a training table where you feel the CO2 & Lactic Acid increase. That experience and the Theory Class about training conpects will help you to understand and design your own training tables to gradually adapt your body to tolerate higher CO2 levels and improve your O2 efficient use. The training tables are fundamental keys for your performance evolution.  
Maximun Performance: your instructor will show you how to warm up and set your new maximun performances in Static Apnea (STA) and Dynamic (DYN). AIDA3 Course minimun requirements are STA: 2min 45sec and DYN: 55m with fins.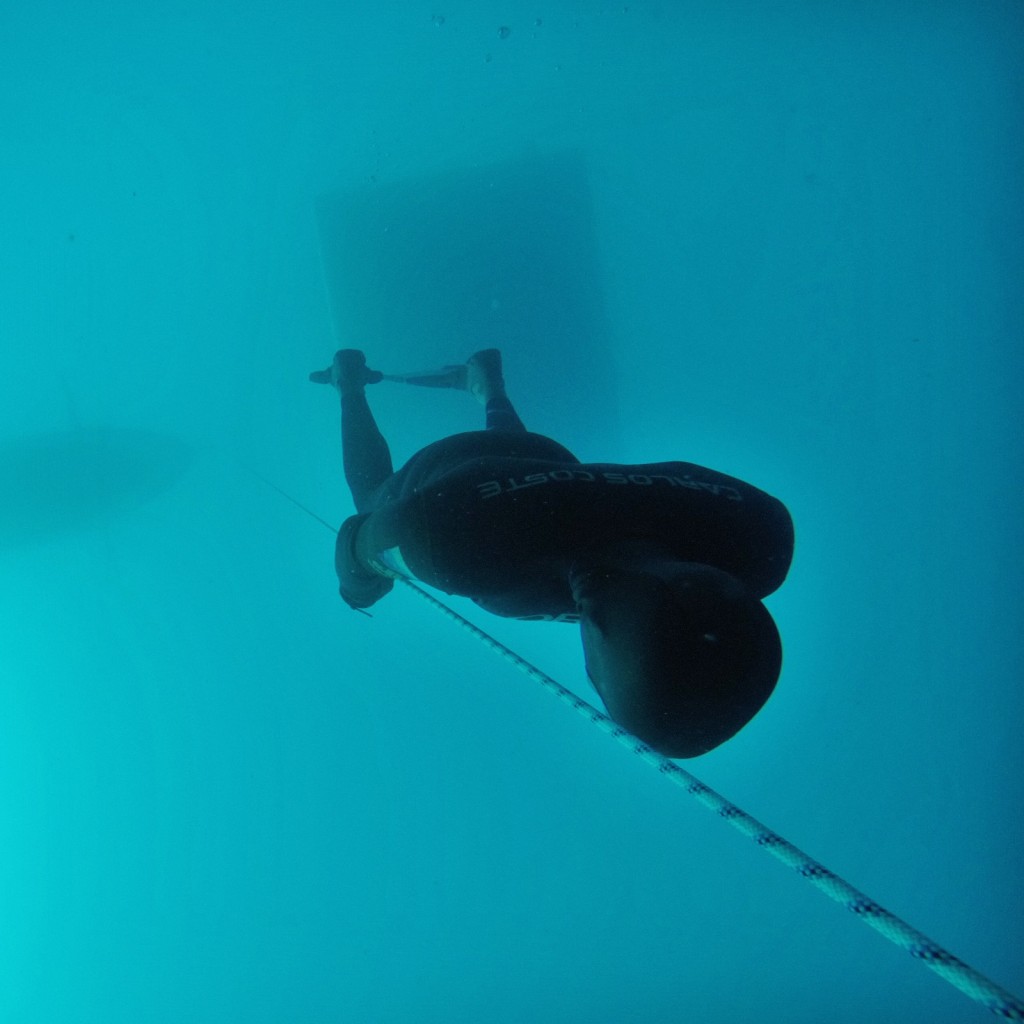 Open Water Sessions
This is the AIDA Intermediate Level Freedive Course. It include 4 Open Water (depth) training sessions where you will develop skills like: set a proper neutral buoyancy for your dives, energy managing during your dives, free falling. Improving: duck dive, finning, posture, equalization technique,  lanyard use and breathing cycle. Learn how to improve your flexibility and how to move in the depths to keep relaxed to avoid lung squeeze are key points in this Course as well. You will learn how to do the safety dives for your partner and manage a possible BO.
You will learn how to warm up for Maximun Performance, trying CWT dives between 24-30m depths. The 4 OW sessions include Free Inmersion (FIM) and Constant Weight (CWT) practices. Each session last 75-12minutes, depending how many students we have in your group. Las sesiones incluyen prácticas de modalidades como inmersión libre y peso constante. During this course you will achieve new comfort & confidence levels enjoying the free falls.
Course Structure
Sample AIDA 3 Star Course Schedule
Day 1:
08:30 – Welcome, Paperwork & Theory 1
10:30 – Yoga warm up & Pool 1
12:15 – Lunch Break
15:30 – Pool 2
19:30 – Theory 2
Day 2:
09:00 – Yoga/Pranayama, Depth Session 1
12:00 – Lunch Break
15:00 – Depth Session 2
19:00 – Theory 3
Day 3:
08:30 – Yoga/Pranayama & Depth 3 & 4
12:30 – Lunch Break
15:30 – Theory Exam & Review