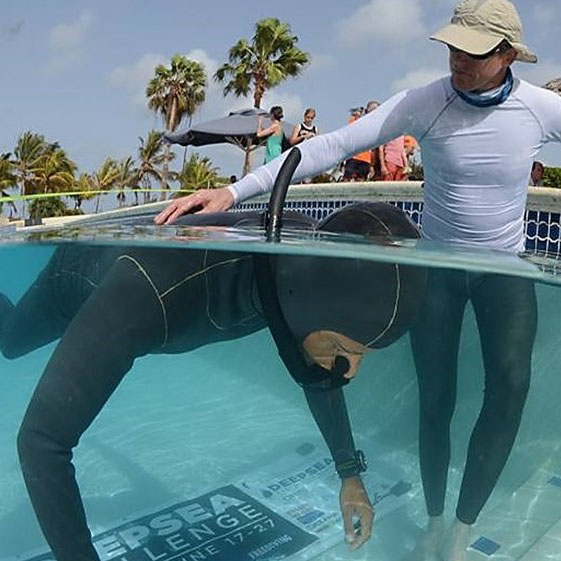 Pool & Breathing Sessions
Pool Sessions: Breathing and Yoga exercises are taught to improve your breathing performance and relaxation skills. Safety and buddy procedures will be also performed.
Static Apnea Session: Your instructor will guide you to reach optimal relaxation and explore step by step your breath old performance. You will learn and practice the breathing cycle, relaxation and deal with contractions. You will learn how to train with a partner, how to breath before and after the breath hold. Minimum performance required to pass the course: 2 minutes.
Dynamic Apnea Session: The student will learn how to prepare the equipment for pool practice. Finning technique, safety procedures, posture and basic buoyancy management for hydrodynamic movement will be demonstrated and practiced. Minimum performance required to pass: 40m dynamic with fins.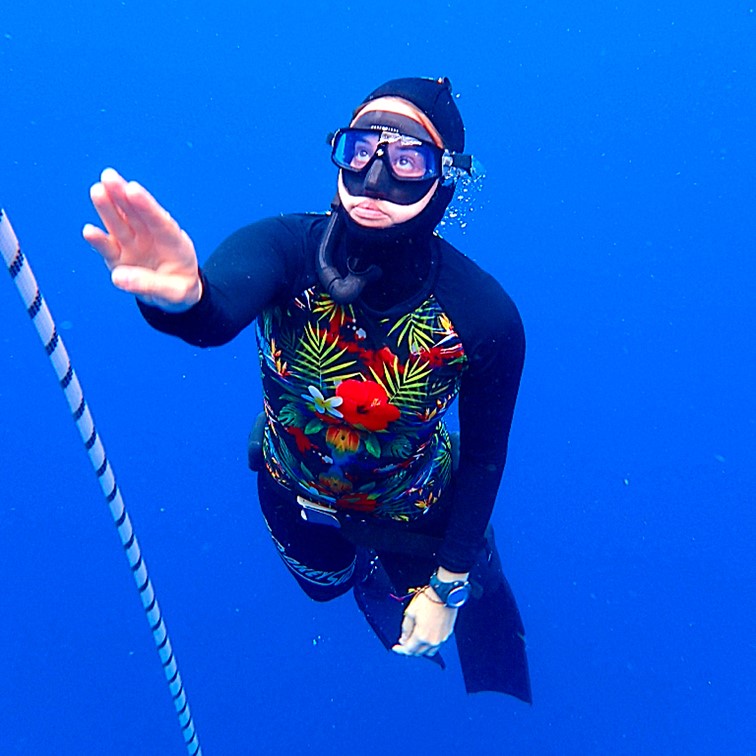 Open Water Sessions
3 training sessions where you will practice fundamental skills like: duck dives, equalisation, finning technique & rhythm, hydrodynamic posture, descent-turn-ascent, surface & recovery, the buddying system and rescue procedure. The sessions include free immersion and constant weight disciplines. Each session last for 1-2h depending on group size.
Progressively you will gain confidence to improve yourself in depth, time, relaxation and proper technique during the Open Water Sessions. In these training sessions you will start to learn to fly into 'liquid space', understanding how to orientate and move in the underwater world.
Your instructor will show you how to dive and you will imitate. Dive by dive, session by session you will redefine your limits. Minimum performance required to pass: -16m in constant weight.
Course Structure
Sample AIDA 2 Star Course Schedule
Day 1:
18:00 – Welcome, Paperwork, Theory 1 
Day 2:
09:00 – Yoga/Breathing, Pool Sessions 1 & 2
12:15 – Lunch Break
15:00 – Open Water Session 1
19:00 – Theory Session 2
Day 3:
09:00 – Yoga/Breathing, Open Water Sessions 2
11:30 – Lunch Break
15:00 – Open Water Session 3,
17:00 – Theory Exam & Review